Jesus I Saw That Funny Ornament
Though many people refer to the holiday as Chinese New Year, Chinese people aren't the Jesus I Saw That Funny Ornament who celebrate. The holiday, which is Friday, Feb. 12, this year, is widely celebrated across East Asia and some parts of Southeast Asia. As such, the holiday goes by many names  Tết in Vietnam, Losar in Mongolia, Imlek in Indonesia and Tsagaan Sar in Tibet, to name a few. Many of these communities traditionally hand out gifts like mandarin oranges or red envelopes filled with money, usually from an elder to children, or unmarried people. The Iu-Mien community, a Southeast Asian minority group from China, traditionally gives out dyed red eggs. Many East Asian communities will also light firecrackers, clean their houses from top to bottom  useful during a pandemic  and burn paper money for their ancestors. And lion dances, although commonly associated with Chinese culture, can be found in Lunar New Year celebrations across Vietnam, Korea, Tibet and Indonesia. One might also wear traditional outfits, such as Korean hanboks, or play games like yut and mahjong.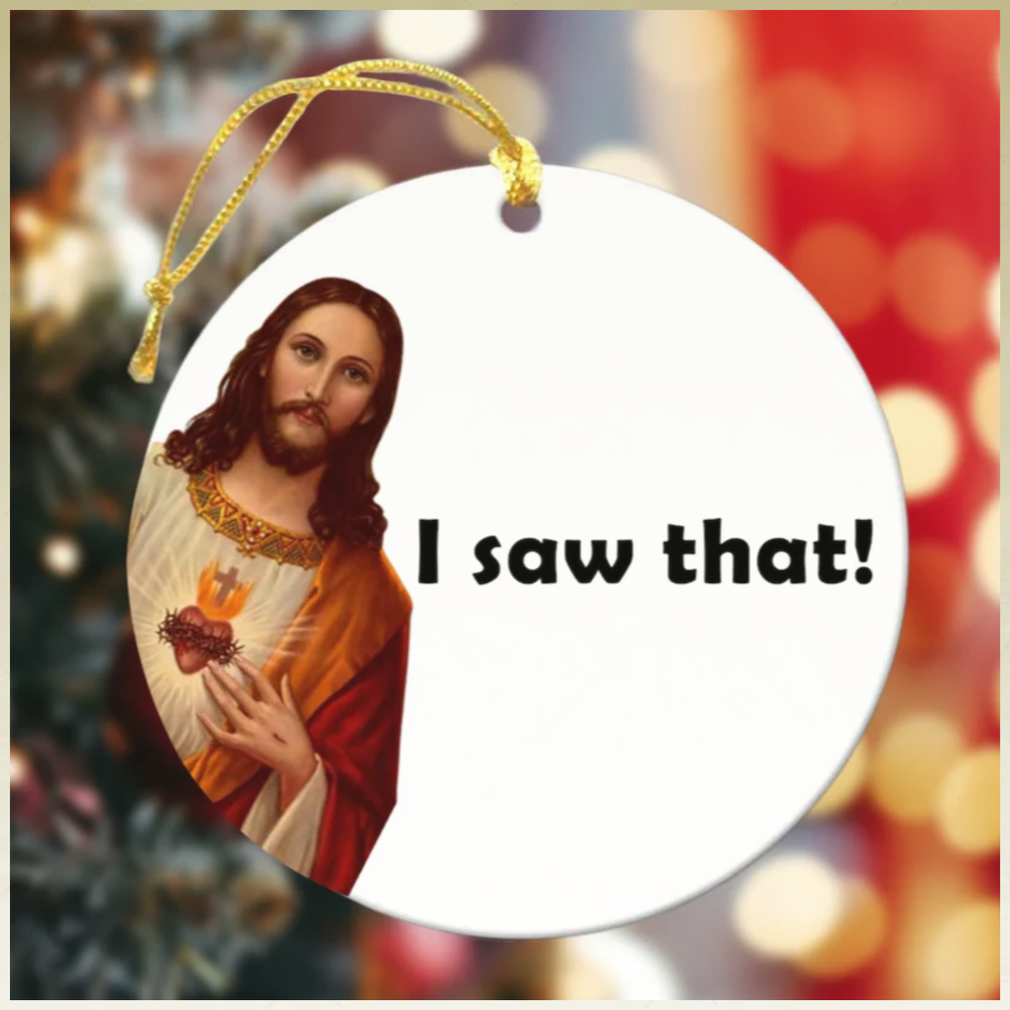 (Jesus I Saw That Funny Ornament)
As someone who usually doesn't get gifts and has a hard time getting and Jesus I Saw That Funny Ornament receiving them and finding what I want, it helps when there's is secret santa stuff. So I helped out by participating and got picked to give a gift to this nice girl I knew. On the day of gift giving, as it was a surprise, I tapped her on the shoulder as she turned around, putting the gift in her hand in a smooth motion. It was one of the things on her wish list. Stunned in a good way, she said "thank you!" After saying my name. A minute later, a person I didn't know as well, gave me a gift. I've never really celebrated it outside my family, and didn't think I would get one. It was neat, and a very nice surprise, as we didn't associate much with each other. I thanked her, and then again more than twenty minutes later as class ended. But the kicker: it was lunch time, and I was going to the bathroom, as per usual. Then this other person I know, a lot better, and am better pals with but don't always get to hang out, but find much in common, called me over. I waited patiently to see what it was all about. We never really hung out at lunch, and last time she had asked me a question, so I had answered her. Our relationship wasn't bad.
Jesus I Saw That Funny Ornament, Hoodie, Sweater, Vneck, Unisex and T-shirt
Best Jesus I Saw That Funny Ornament
Rugby League may be the easier game to play in terms of learning how, but it has a Jesus I Saw That Funny Ornament cardiovascular fitness requirement compared to the NFL — and higher than that of Rugby Union. An NFL game of 60 minutes takes about 3 hours to play, with multiple personel changes. Many NFL players are simply not fit enough to play either Rugby code, where the minimum fitness required is to play 40 minutes straight and a further 20 minutes after a 15 minute half time break. League is especially demanding on fitness because the ball is in play for a higher percentage of that time. From what I've seen, a lot of NFL players would require a year of physical conditioning to play rugby to any decent level.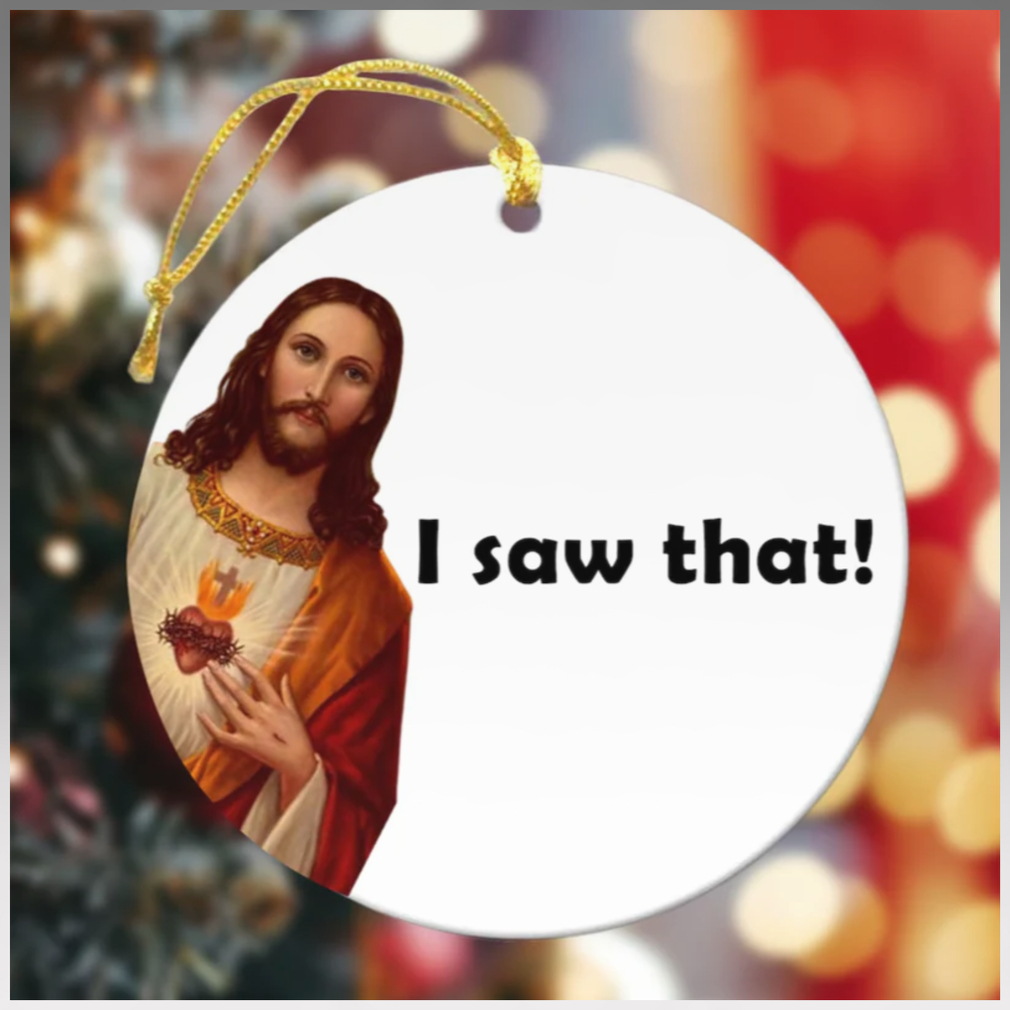 (Jesus I Saw That Funny Ornament)
"In economics, income = consumption + savings. The income an indivual, or a country, produces is either consumed and/or saved. If you , or a Jesus I Saw That Funny Ornament, overspends, you or the country dips into savings or creates debt." I think this answer is true for the firm or the individual but in the whole economy it is no longer true. In the macroeconomy, everytime some person or entity doesn't spend, some other person or entity has their income reduced by the same amount. And because that person won't get their hands on that money, they will not have it to spend further, so the next would-be recipient of that spending doesn't get that income, which they in turn will not be able to spend….. and so on